X2GAME


Info
Type
Private company
Industry
Software & Programming
Founded
2015 September[1]
Headquarters
Taiwan
Key People
 ??
Products
MMORPG
Number of Employees
 ??
Parent
MacroWell OMG Digital Entertainment Co., Ltd.
Subsidiaries
none
Website
X2GAME Chinese
X2GAME is a Taiwan company aimed at distributing game products worldwide to help developers, agents, and small developers provide products directly and seamlessly to the Taiwan, Hong Kong and Macao markets. Game developers are directly responsible for the operation and game service of their games as well as contact with Taiwan, Hong Kong users so players can enjoy the most authentic game experience.
In addition to providing a gaming platform, X2GAME offers cash payments and member services and products to assist the promotion of games to a more global market. Through X2GAME, players can more quickly and easily access the world of games, choose their own login and paid services, send instant feedback and issue recommendations to the game developers.[2]
History
No data yet.
Games
Game Pipeline (through publishing agreements):
AllPay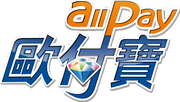 AllPay
is X2GAME's payment platform. It is Taiwan's first third-party payment platform to provide President Chain Store payment, credit cards, ATM, electronic invoicing and other services.
Media
References
External links