PT. KREON


Info
Type
Private company
Industry
Software & Programming
Founded
2007[1]
Headquarters
Jakarta, Indonesia
Key People
Kim Soo-hyun[2]
Products
MMORPG
Number of Employees
150[3]
Parent
none
Subsidiaries
PT Kreon Mobile
Website
Gemscool Indonesian
PT. KREON is a game publishing company that was established in April 2007 in Jakarta. It is a leading company with a dominant share in Indonesia's online gaming industry, having successfully launched the country's first ever online game portal and achieved 25 million registered users in 2012. In recent years, Kreon has been focusing more on the mobile marketing.[4]
History
In 2009, Kreon acquired the publishing rights to host Point Blank for Indonesia.
In 2012, Kreon landed the publishing rights for Dragon Nest for the Indonesia region.[5]
In February of 2013, Kreon acquired the rights to publish Mirror War in the Indonesia region.[6]
In June 2013, PT Kreon Mobile was established as a subsidiary of Kreon and functions as Kreon's mobile gaming, apps, and other mobile-related businesses wing. It later entered a strategic partnership with LINE PLUS Corporation, a subsidiary that provides LINE Corporation with global business development support, in order to expand LINE's userbase to the Indonesia market.[7]
In 2015, Kreon acquired the rights to host Black Squad in Indonesia.[8] The company decided to not renew their contract with Point Blank and closed their service for the game in June of 2015.[9] They later acquired the rights to host Tree of Savior for Indonesia and began alpha testing in September of that year.[10]
Games
PT. KREON currently offers:
Gemscool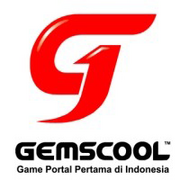 Gemscool
is the publishing platform for PT. KREON and is said to be Indonesia's very first online game portal. Kreon uses the Gemscool branding for almost all their online games, to the point where they are more known by the Gemscool brand than their actual company name. It seems likely this is on purpose in order to promote the platform as their customerbase is made up of primarily online gamers.
References
External links