This wiki is no longer being maintained. Only information about the game's lore is still relevant, so feel free to continue browsing if that's what you're looking for.
Welcome to the Tree of Savior Wiki!
Tree of Savior Wiki (abbreviated ToS Wiki) is an encyclopedia contributed by fans who have collected updated information about the game, which is striving to be the best and largest resource for new players and active players who need some guidance with its Gameplay system and Lores that can be unlocked by completing in-game quests. This Wiki is specialized on the lore of Tree of Savior, but as well the introduction of the Classes system and in affiliation with the brand new skill simulator, tos.guru developed by player rjgtav [Fedimian] and the support of active players Crevox [Klaipeda] and Palemoon [Klaipeda].

The contributors are divided in Loremasters and Endgamers who contribute in their respective area. To become a contributor, join our Discord server to agree with future contents, or you can be a Beta Reader of the daily updates on the Wiki!
ToS Wiki Admins
WarNux: Loremaster and character pages writer
Hillgarm: Wiki programmer and background researcher.
Kiyoshiro: kTester and endgame contributor.
Exelonn: Game visual material bringer.
Contributors
Imix: Loremaster, lore content contributions
Wellan: Loremaster, editor and lore contributions
Fenrir: Loremaster, reader and lore contributions
Tree of Savior © IMCGAMES CO., LTD. All Rights Reserved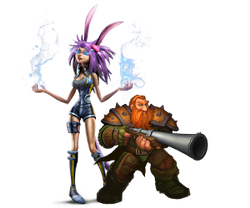 ToS Wiki Team Discord
iToS Facebook Page
Wiki News[ refresh • more ]

If you see this, your JavaScript might be disabled or DiscordIntegrator plugin isn't working. If the latter, please contact a wiki administrator.

Hi, it's Ritsu again.

I've recently started playing Tree of Savior again. Unfortunately, I currently have no plans to resume work on this wiki, a…